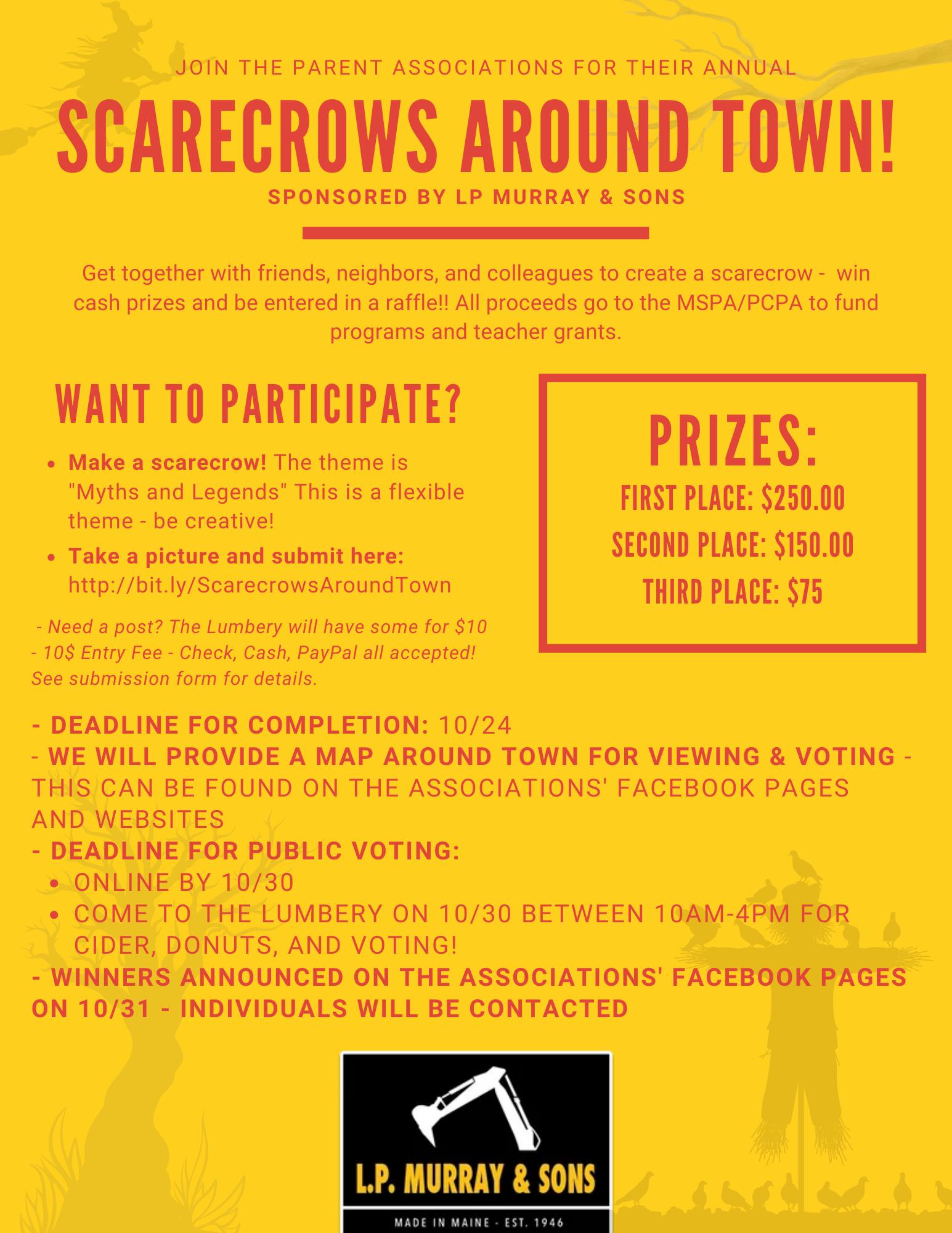 Scarecrows Around Town!
Sponsored by L.P. Murray & Sons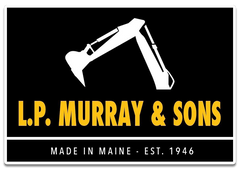 It's time for the Cape Parent Associations' annual Scarecrow Contest – and this year there are big cash prizes! Get together with friends, neighbors and colleagues to create a scarecrow. Thanks to a generous sponsorship from L.P. Murray and Sons, we will be awarding $250 to the first place scarecrow, $150 to the second place, and $75 to the third place. Beyond that, you'll be eligible for some other amazing prizes just by entering! All proceeds go to the MSPA and PCPA to fund programs and teacher grants.
How to enter:
Make a Scarecrow. The theme is "myths and legends" – this is a flexible theme, be creative!
Submit your entry at http://bit.ly/ScarecrowsAroundTown
Deadline for submissions is 10/24.
Need a post? You can get one at Lumbery for $10.
How to vote:
Public voting will take place online and in person at the Lumbery on October 30th from 10am-4pm.